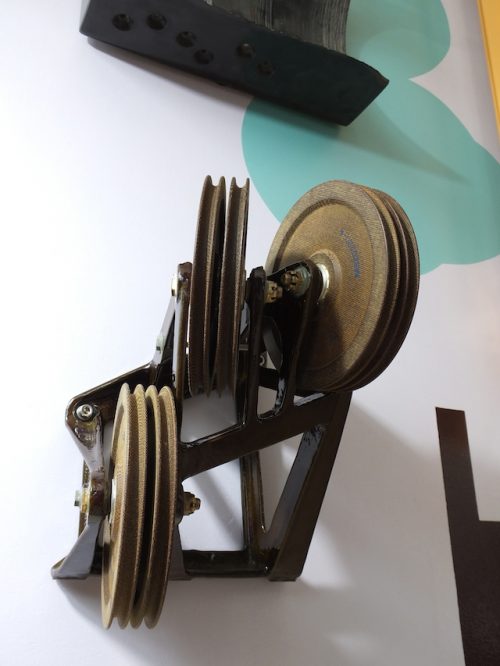 Willem Harbers knows how to stimulate the imagination to the utmost by presenting us with sculptures that seem to be able to make the strangest products. Metal shapes, marble or hard stone parts, the suggestion of movement and concealed machineries. And not only do the images suggest curious production processes, also the names of his images, such as 'Labofähig' and 'Gascibateur', make us think of really existing devices.
But Willem Harbers does not care about the usefulness of devices. We are triggered by the beauty of the machines and the as yet undiscovered possibilities, the place they occupy in our daily world and perhaps new applications. The photos of Christophoros Doulgeris have a similar relationship with machines. We often find machines that have been developed, but have proven their usefulness in the past. Now they are dusted up and derive their right to exist from the beauty of decay. That this is temporary, until everything is demolished and renewed, is evident in our society, which is equipped for efficient and effective production. This is what Christophoros Doulgeris aptly captures with his sharp artist's eye. Willem Harbers and Christophoros Doulgeris use their creativity to make us think about the place of art in our society. But especially to let us enjoy the mysterious beauty of 'Mechanic Stuff'.
.
Opening + Greet and Meet
September 21 from 17.00 to 19.00
with Willem Harbers and Christophoros Doulgeris who comes especially from Greece!.
.
.
.
.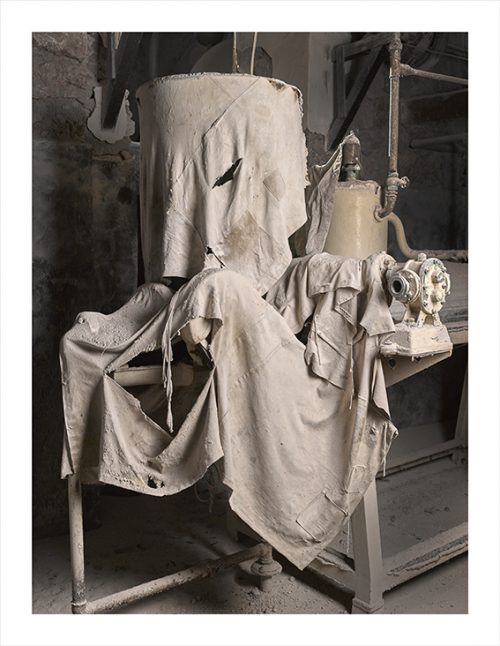 .
WHEN :  
20/09/2018 – 10/11/2018
.
OPENING HOURS : Thu – Sa : 13.00 – 18.00
.
.
.
see also the article in: